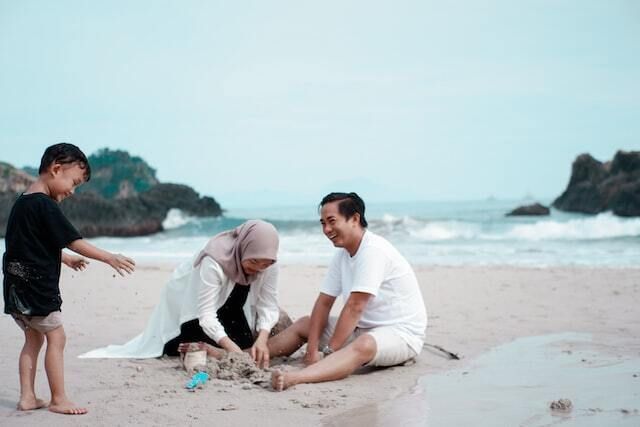 There's no sugarcoating it—life can't be easy 100% of the time. Without the hard times, it would be impossible to truly celebrate the good times! One way that we can help people who may be going through a hard time is to express why you're thankful for their support, their hard work or even the simple act of being a friend. While you could send a typical thank you card in the mail, there are other ways to go above and beyond to express your gratitude.
Dr. Gary Chapman is the author of the bestselling The 5 Love Languages® books. Based on his writing, Dr. Chapman outlined five different ways that people in your life like to receive love from others. While one person may see somebody doing a chore for them as a huge act of kindness, another person may see simply hanging out with them as a way to express their gratitude and love. Take time to learn about each love language and consider how you might be able to show your appreciation for someone in your life based on their preferred love languages!
1. Quality Time
Some value spending quality time with those they love and see it as a form of gratitude and appreciation. If somebody in your life values quality time as their love language, ask them to do one of their favorite activities or even one of yours. All that matters to this person is that you spend time together—it doesn't matter what you're doing! 
2. Acts of Service
Doing a chore or favor for somebody can be a wonderful form of gratitude. Mow the lawn for your neighbor. Pick up groceries this week instead of your partner. Babysit for a friend in need. Those who prefer acts of service as their love language appreciate when you take the time to do something for them to show your gratitude.
 
3. Physical Touch
A high-five for a job well done. A hug on an especially hard day. A hand to hold when crossing the street. Some people prefer physical contact as their love language, while others strongly shy away from it. It's important to know your audience and respect boundaries. However, if your friend loves to receive hugs and you love to give them, meet your friend with a warm hug the next time you see them, and let them know how much you appreciate them!
4. Gifts
When you hear that "gifts" is a love language, you may think you're about to break your budget. However, somebody who values gifts as their love language doesn't necessarily mean they are looking for something big and expensive. Instead, gifts could include a handwritten note, a baked treat to brighten their day or a coffee just because. Gifts simply means that you give this person something that says "I was thinking about you, and I appreciate you."
 
5. Words of Affirmation
Some people simply need to hear you say it—whatever "it" is. Tell them how much you appreciate them. Say "thank you" out loud. Let me know that you noticed that they did something nice for others. People who value words of affirmation as their love language want you to tell them out loud that you see their efforts, you appreciate them and you simply love them for them! 
Take the time to find out how those around you like to receive gratitude, appreciation and love. You'll find that meeting them with the love language they most appreciate will help strengthen your relationships. Have a conversation with your loved ones, and see what you both value as your love languages!